Camp Registration Now Open!
The Schedule has been Updated As Of 4/01/21
We have classes from 12 months to 18 years! Take a look at our current schedule to see what works for you and your family!
Saturday: 7:30pm - 9pm
Sunday: 5pm - 6:30pm
Birthday Parties and Family Open Gyms on Saturday and Sundays!
New to AAG? Check out our ONLINE REGISTRATION!
Already registered? Check out the NEW Parent Portal!
2021 Holidays
Memorial Day - Monday, May 31th
Independence Day - Sunday, July 4th
Labor Day - Monday, September 6th
Thanksgiving Day - Thursday, November 25th
Winter Holidays - Friday, December 24th through Saturday January 1st, 2022 - Classes will resume Monday, January 3rd.

Protecting the health and safety of our students is our top priority. New social distancing practices for students and instructors, regular cleaning and disinfecting of equipment and guest areas between classes, and entryway screening of guests and students will be in effect this summer. These and other steps will help to create a safe space for students and team members to practice the sport of gymnastics this summer. In all cases we will adhere to the State of Illinois requirements.

AAGN is currently open for class. Everyone is required to wear masks, kids are required to wear masks while in practice. Kids are allowed to remove masks when doing a skill on equipment, but must wear it when not taking their turn. Please call for more information.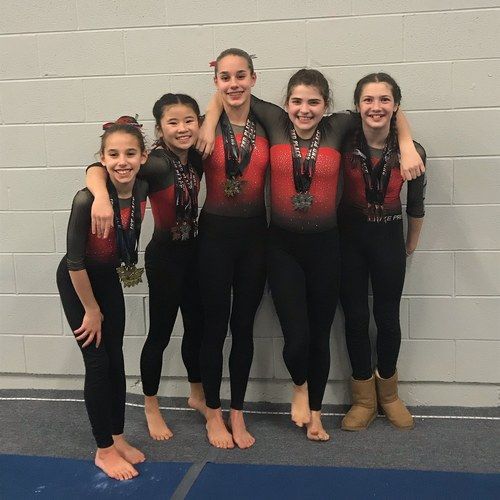 Mon-Thur: 12am - 6pm
Sat: 9am - 12n
224 - 213 - 7633
Northbrookgymnastics@gmail.com
All parking, pick-ups, and drop-offs must be made at the rear of the building!